Your Bathroom fittings
Your bathroom is probably the hardest working room in your house. Your bathroom fixtures are used every day, some of them many times during the day. Over the years, they can rust, leak and show wear and tear. Fixtures that are poorly maintained will make your bathroom look old and run down. A simple way to renew your bathroom is to get these fixtures replaced. Our plumbers can remove your old fixtures and install new toilets, sinks, shower heads, and any other bathroom fixture that needs replacing.
Let Tradesman Add Value To Your Home
Research has shown that one of the best ways to add value to your home is to upgrade your bathroom. Sometimes all you really need to do is to update those bathroom fixtures that look outdated.
Do you know that one of the biggest water wasters in the house is an old toilet? And old toilet can slowly leak water into the drain undetected. It also uses multiple gallons of water per flush. Modern toilets are many times more water-efficient than those that were installed years ago. Think about how many times your toilet is flushed every day, multiply that by 365 days out of the year, and you can see how much money you are really flushing down the toilet. Our workers can replace your old toilet with one that is water-efficient. Not only will you be saving money, but you will be doing a good deed for the environment. In addition, a new toilet will make your bathroom look a more attractive. That is a lot of benefits from just replacing one fixture.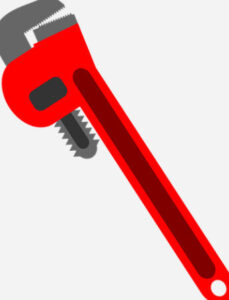 Shower Heads And Bath Tubs
Your shower heads can rust over time. Mineral deposits from your water can accumulate inside the head and affect the water flow. Old shower heads also waste a lot of water. There are shower heads that can reduce the amount of water you use during a shower without compromising on the water pressure that you enjoy a full blast. We can install a new shower head for you easily and quickly. If you need more info, visit our home page
We take pride in the high-quality plumbing services that we offer to our customers. We stick to the highest standards in our work. If you have a problem with your fixtures, or if you need advice on replacing them, contact us. Our expert workers will help you find the best solution for your bathroom.
Want to see more of our services?