Here's Training From A Plumbing Company
What's required to work
In the field of tradies and other tradesmen, you may not need to receive formal training. You can always opt for an apprenticeship. After completing one of these you can become a certified worker and start your own company etc…
Visit the VBA for more details on becoming certified. Visit Swan for more info regarding can also help with this.
Trade Schools
Many technical based plumbing schools can train you in a matter of years to become a qualified worker. However, you will certainly need a job on the side if you aren't taken under the wing of an already established worker. Due to the fact that these TAFE courses can cost a lot and take a lot of time.
These courses cover:
Valves

Fittings

Pips

Blocked Drains

Customer Etiquette

Hot Water Systems

And Much More…
So you can see why these courses might take a while to complete and be costly. But if you stick with it, the degree is certainly worth it as you then become a fully certified tradesman who can start servicing people straight away.
Complete an Apprenticeship
Whether you go to Tafe, or you are lucky enough to find someone to teach you 1 on 1. You need to get an apprenticeship. Luckily, apprenticeship programs can be obtained by contacting your local union representative. You should also contact private businesses too, they pop up every now and then due to the competitive nature of obtaining real-life work. This program lasts for 4-5 years and is a paid position. You will be driving around with your teacher, and completing real jobs at real people's homes. This is when you really put your knowledge to the test. This is when you can really start learning the trade of a plumber
This training means you should average at least 1,600 – 1,900 hours of work year annum. In this time you will learn 'ethics codes' as well as laws and procedures. All designed to help you better communicate with manufacturers and your clients to be. You will be installing fittings as well as running errands for your temporary boss.
Other builder's skills you will learn include piping and much more.
Get Licensed
All States in Australia legally require that you be a licensed employee before you partake any work as a sole trader. On top of this, at least 3 years of work under somebody else is normally required, also. This ensures that you are only completing safe work on the pipes of customers. Gas work and roof work skills are also tested as this is a common need for people in the Melbourne area.
The exam takes place in Melbourne CBD and is hosted by a government person to ensure all rules and guidelines are met. The exam takes 3 hours. Its long but don't underestimate how much time you will need.
You'll also be smart to opt to get a certification on top of your license. A certification is a good idea business-wise because it allows you to specialize in a certain trade. For example, if you're in the St.Kilda area, you'll want to get certified in roof works, as roof gutters can get blocked and cluttered easily and consistently – especially around springtime as the leaves fall onto homes.
You have plenty of career opportunities when you choose to become a licensed plumber. If you're looking to pursue such a career, you need to make it to the next step in order to make your dreams become a reality. Though requirements, in order to become a licensed plumber, will differ from state to state or even city to city, there are quite a few things that they will all have in common. Take a look at the different steps that you'll take on your journey to becoming a plumber!
Go To Building TAFE School And Learn A Trade
Make sure you have basic education and at least a knowledge of writing, reading, math, and science. Though you only need a high school diploma or a GED, you do need to understand biology, geometry, algebra, the metric system, and thermodynamics. These are all topics that deal with plumbing and will make you a better technician. Additionally, you also need to ensure that you have a clean record that's free of failed drug tests, felony convictions, misdemeanors or reckless driving.
Don't Make Rookie Mistakes
The next step is to enroll yourself in technical courses in a classroom in order to gain your plumbing license. These courses are often offered by the public as well as private schools and programs. Make sure you also look at community colleges, take a look at the different unions, trade institutions as well as plumbing associations to find such programs in your area. The Internet can offer plenty of assistance when it comes to researching courses you can take. Don't forget the possibility of completing your education online!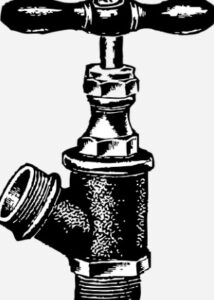 Plan Your Retirement from Plumbing
It's important for you to get the hang of things and work alongside an experienced plumber in an apprenticeship. Though the time you need to spend as an apprentice can vary, it's agreed that 2 to 5 years is a requirement. Many schools and training programs will also offer apprenticeships to their students, so it may make sense to choose a program that allows you to complete your apprenticeship alongside your education. Local businesses may also be hiring apprentices, which is why you should check with them.
Start A Local Business In Melbourne
In order to obtain your plumbing license, certain areas will need you to complete a written exam. These tests are usually completed after you've finished your technical training. Make sure you know the state requirements in order to understand what tests you need to take and what the passing grade is. In most instances, you're considered a journeyman plumber if you've passed the test. However, requirements do differ depending on your location, so understanding regulations is always a good place to start.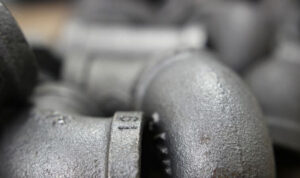 These are the steps you need to take in order to become a plumber. The success of your career ultimately depends on your personal performance and your ability to market your services to the right individuals. You may wish to work alongside a plumber or a company for a few years, but you can always branch out on your own and start your own company. Most importantly, working as your own boss offers a number of benefits such as making your own hours and getting to know your clients on a personal basis.